This 14-year-old girl spent the past few years dogsitting, only to donate the money she earned to a local animal shelter.
The post This Inspiring High School Student Raised $14K for Senior Dogs! appeared first on PETA.
"You are never too young to start thinking of ways to help animals," says 14-year-old Meena Kumar of San Jose, California, who raised $14,000 and donated it to Muttville Senior Dog Rescue, proving to young people everywhere that they can make a difference.
Meena has spent the last few years working as a dogsitter in California's Bay Area, but it was her belief in something bigger than herself and her dedication to helping others that kept her on track to earn $7,000 all on her own—which was graciously doubled by her father's employer. #Goals.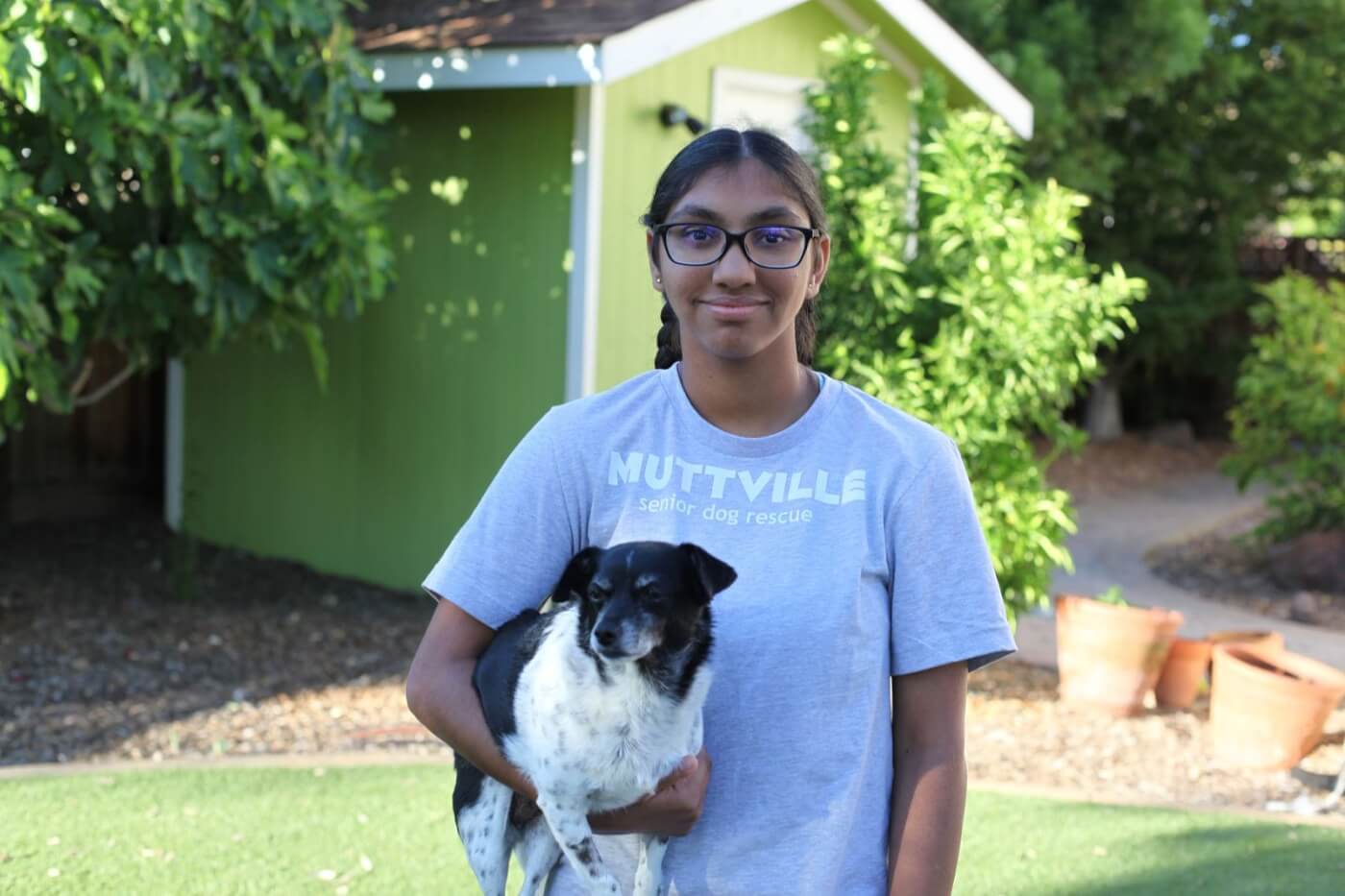 Meena says she was introduced to Muttville when she was 9 years old by a neighbor who had a soft spot for senior dogs and adopted many of them from the shelter. Even though she was only a child when she heard about this, her neighbor's kindness made a big impression on her, as Meena had been adopted as well.
Senior animals have a lower chance of being adopted, because most people want puppies and kittens—but older animals are just as loyal and loving as young ones, and people who do adopt them say they seem even more grateful to be given a second chance. If you're ready to become the guardian of an animal, be sure to adopt one from your local open-admission shelter and never buy one from a breeder or pet store. These types of places exploit animals for profit and take homes away from those who are already here and waiting to become part of a loving family.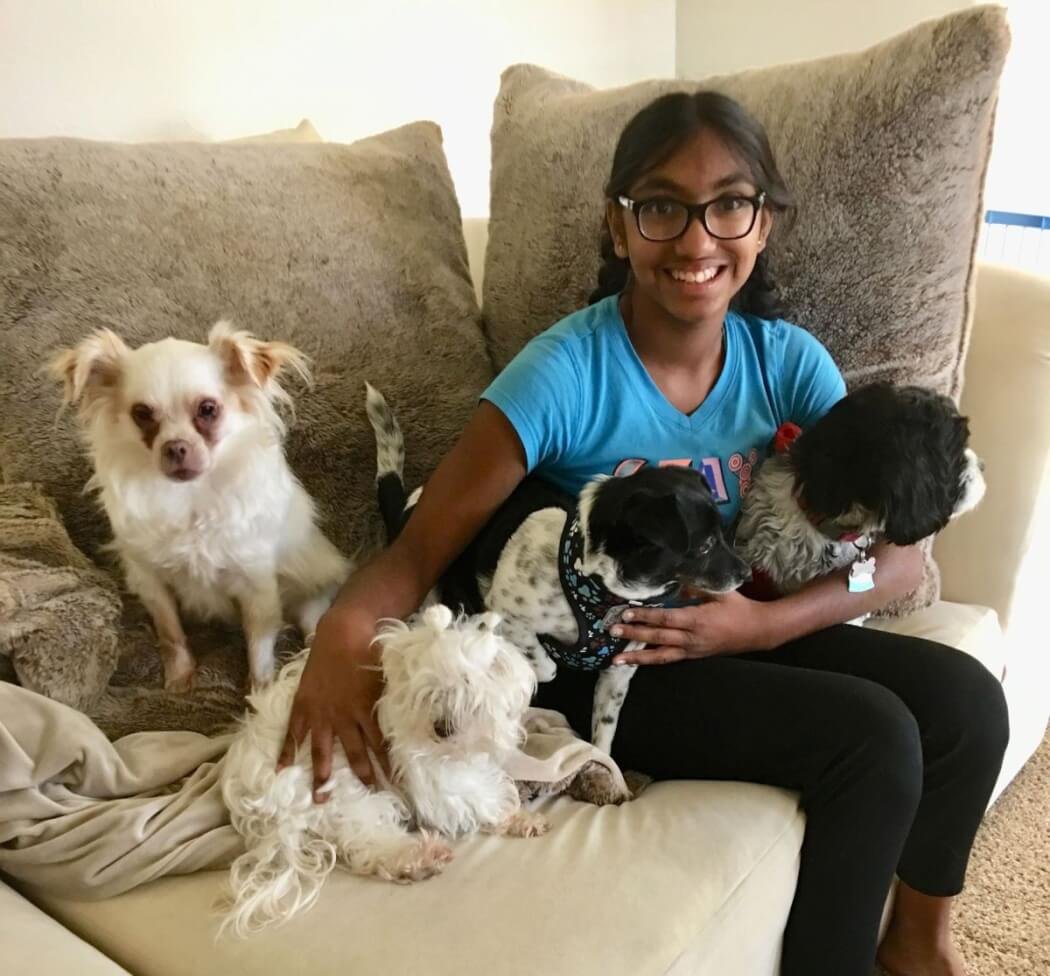 PETA is sending Meena a Hero to Animals Award for her compassion and dedication to helping animals! If her accomplishments at such a young age are any indication of what she will achieve in the future, she'll undoubtedly help countless animals in her lifetime.
Her newest focus is on companion-animal health. She recently joined another volunteer group that provides low-cost medications for senior dogs, and she plans to continue seeking new ways to help animals in need. We're seriously in awe.

"Helping animals is very fulfilling. I guarantee that helping them will help you become [a] better human," Meena says.
We couldn't agree more, and we hope her commitment to helping animals inspires other young people to find ways they can take action today instead of waiting until they're older.
The post This Inspiring High School Student Raised $14K for Senior Dogs! appeared first on PETA.