The Chinese government is making moves—cruelty-free ones. Find out why the new PETA-backed regulatory changes are predicted to mean progress for rabbits, mice, and other animals.
The post HUGE News! PETA Campaign May Lead to More Cruelty-Free Cosmetics in China appeared first on PETA.
In 2012, PETA revealed that some formerly cruelty-free companies had covertly started paying the Chinese government to test their products on animals in order to sell them in China. Every year, experimenters subject hundreds of thousands of animals to cruel and deadly poisoning tests in which they're force-fed products, chemicals are smeared on their skin, or substances are dripped into their eyes.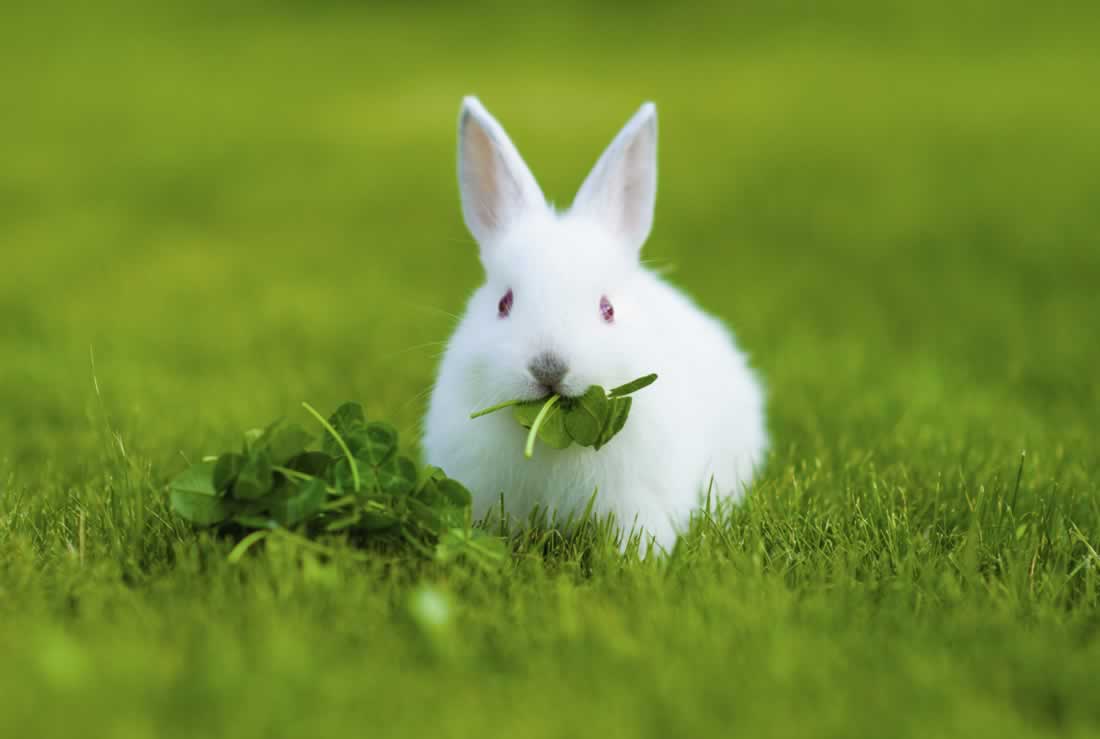 © iStock.com/Zelenenka
Now, the Chinese government is taking new steps to loosen its requirements for cosmetics tests on animals—specifically, it's predicted that China will no longer require that imported non–special use cosmetics (like shampoo, body wash, lotion, and makeup) be tested on animals in order to be marketed in the country.
China had already removed the animal-testing requirement for many products manufactured there, enabling brands like Dove and Herbal Essences to be listed with PETA as animal test–free. Now it's proposed another huge cruelty-free step forward.
Here's the Nitty Gritty on China's Potential Cosmetics Regulations
In January 2020, China's State Council passed a long-awaited final draft of
the Cosmetic Supervision and Regulation (CSAR), which replaces the outdated cosmetics regulations. The final publication of the law and text implementing it were delayed because of the COVID-19 pandemic, but on June 29, 2020, the State Council released the final version of the CSAR.
However, the text didn't call for a ban on animal tests—instead, it instructed another government agency, China's National Medical Products Administration (NMPA), to formulate specific details for the testing requirements under the law. On July 28, 2020, the NMPA released the draft of those detailed sub-regulations, and they are currently up for analysis and public comment.
It's expected that, if passed, the forthcoming rules will allow for the sale of many imported cosmetics that won't have to be tested on animals. If this is the case, we'll celebrate the progress, as we have with every new measure that has spared animals being poisoned in tests inside Chinese laboratories.
Here's some background: After PETA learned eight years ago that companies like Estée Lauder and Mary Kay paid the bill for deadly poisoning tests on animals in China, we took action. Realizing that Chinese scientists were unfamiliar and uncomfortable with the many non-animal tests available, we awarded two grants to the Institute for In Vitro Sciences (IIVS) so that its expert scientists could travel to China to offer their expertise and guidance in replacing cruel, unreliable animal tests with non-animal methods. PETA's grant also allowed the IIVS to create a coalition of cosmetics companies to support its efforts. Since then, the IIVS and its coalition have made great progress.
Does this mean that China will be entirely animal test–free?
While this could mean exciting progress, it doesn't mean the end of all tests on animals in China yet. Companies manufacturing "special use products" will still be required to pay for such tests. Special use cosmetics are those with functional claims, including but not limited to hair dyes, hair perms, whitening products, sunscreen products, and anti–hair loss products. So while the passing of the CSAR is an exciting milestone, animals used in experiments still need our help.
What does China's new testing regulation mean for you as a consumer?
We know it can be tricky to figure out which products are manufactured by companies that don't test on animals, but you can rely on PETA's Global Beauty Without Bunnies list. Our online searchable database includes more than 4,800 compassionate companies and brands that don't test on animals anywhere in the world.
You can download the Bunny Free app here:
Do More to Help Animals Used in Experiments
The best way to persuade companies to stop using animals is to refuse to purchase their products and to write and tell them why you won't be using their eye shadow, detergent, shampoo, etc. Click on the link below to do even more.
The post HUGE News! PETA Campaign May Lead to More Cruelty-Free Cosmetics in China appeared first on PETA.